Memberships at Dennis Golf are not just for Residents! Join now and receive the following:
Friendly, Welcoming & Dedicated Staff
Fun and Competitive Member
Tournaments
Exceptional Playing Conditions
Member-Exclusive Tee Times
Unlimited Golf
Discounted Cart Fees
Competitive League Play (see our Leagues Page)
All-Grass Tee Driving Range (Highlands)
Interested in Joining? Or Need to Renew? Download a copy of your application below and send it to the Dennis Golf Department, 825 Old Bass River Road, Dennis, MA 02638- or better yet, stop by and see us, Monday thru Friday, 9:00 a.m. to 3:00 p.m.  at Dennis Highlands Golf Course, 825 Old Bass River Road, Dennis, MA 02638. We can't wait to meet you!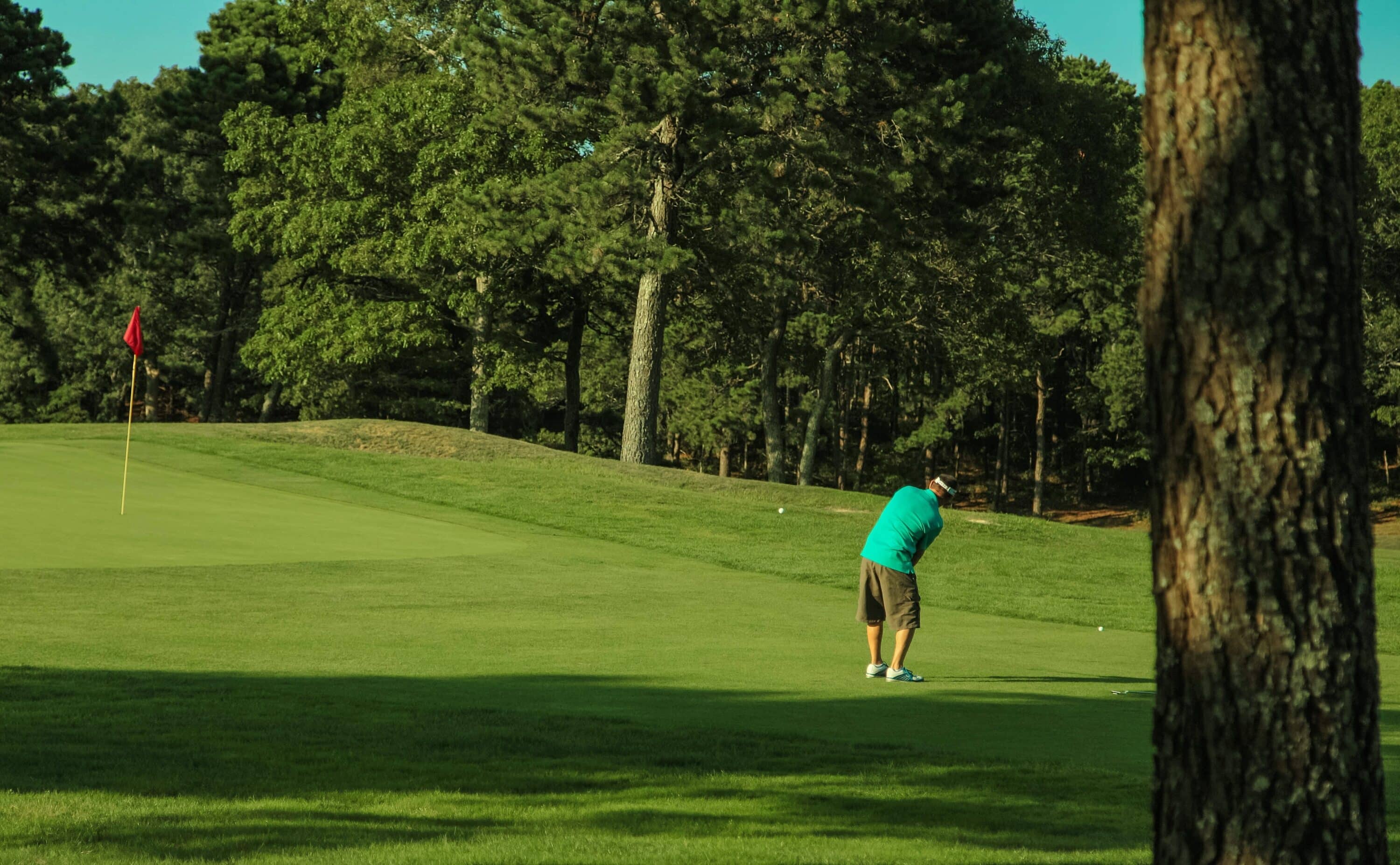 For Current Members:
All members must make tee times as a member and use your member number when booking tee times. If you are playing with an equal to or greater amount of non-members, then you may book a non-member time by speaking with any of our staff.  Please be aware, if the equal or greater number of guests is not adhered to, the members booking will be subject to the appropriate greens fee.  This will not be applied to members using the booking mechanism after 7 p.m. the night before the day of play.
Individuals wishing to arrange for advanced Tee Times may do so by calling 8 or more days in advance.  Please call 508-385-8347 ext. 10.
The Pines
membership fees (good at both courses)
| | | | |
| --- | --- | --- | --- |
| RESIDENT MEMBERSHIPS | RATES | NON RESIDENT MEMBERSHIPS | RATES |
| RESIDENT | $875.00 | NON RESIDENT | $1,300.00 |
| FREEZE I, II, III | $679, $699, $724 | NON RESIDENT GRANDFATHER | $1070.00 |
| RESIDENT JUNIOR | $185.00 | NON RESIDENT JUNIOR | $260.00 |
| RESIDENT YOUNG ADULT | $315.00 | NON RESIDENT YOUNG ADULT | $370.00 |
| RESIDENT AGE 23-29 | $675.00 | NON RESIDENT 23-29 | $875.00 |
The highlands
membership fees (good at both courses)
| | | | |
| --- | --- | --- | --- |
| RESIDENT MEMBERSHIPS | RATES | NON RESIDENT MEMBERSHIPS | RATES |
| RESIDENT | $875.00 | NON RESIDENT | $1,300.00 |
| FREEZE I, II, III | $679, $699, $724 | NON RESIDENT GRANDFATHER | $1070.00 |
| RESIDENT JUNIOR | $185.00 | NON RESIDENT JUNIOR | $260.00 |
| RESIDENT YOUNG ADULT | $315.00 | NON RESIDENT YOUNG ADULT | $370.00 |
| RESIDENT AGE 23-29 | $675.00 | NON RESIDENT 23-29 | $875.00 |
+1 (508) 385-8347 x1 (Highlands)
+1 (508) 385-8347 x 2 (Pines)
Eagles Nest Restaurant (Highlands) 508-385-GOLF (4653)
Tee Birds Bar & Grill (Pines) 508-385-BIRD (2473)
mfabiano@town.dennis.ma.us