back
5 Reasons to Become a Member at Dennis Golf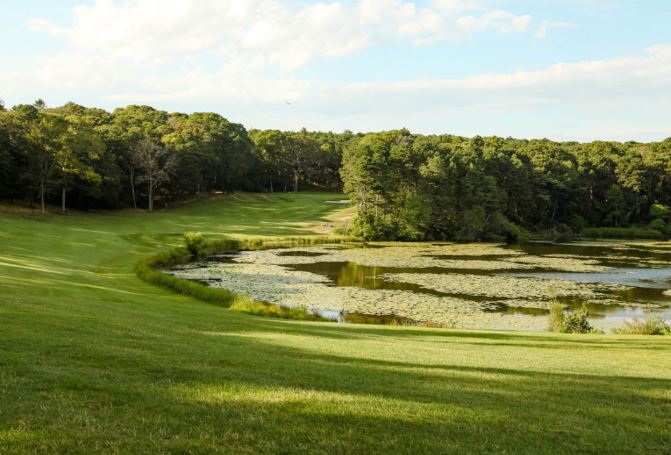 If you have never been to Dennis, Massachusetts, you may not be familiar with our courses. Planning a trip to the area, or want to try out somewhere new? We have two courses, Dennis Pines and Dennis Highlands, that are a great way to kick off your time down the Cape. Dennis Pines is made up of four sets of tees, to accommodate any golfer, while the Highlands is known as the "Crown Jewel" in the list of fine Cape Cod golf courses! Check out a few ways in which our courses can be differentiated from others, and why you should become a member:
Friendly, welcoming staff. At both our Pines and Highlands courses, we have a staff that prides itself on being welcoming and making members and guests feel comfortable. Specifically, at the Highlands, guests are treated with a championship golf course that our staff makes sure is always maintained!
Member tournaments. We host many tournaments, found on our calendar of events, that are specifically for our members. This is a great perk, great way to meet people and a great way to have some friendly competition
Exclusive tee times and unlimited golf. Need we say more?! Becoming a member at our courses ensures that you will be able to tee off during exclusive times, and golf as much as you would like to. Not to mention, we give discounted cart fees and have an all-grass tee driving range.
Hole in 1 Club. For members, we hold the Hole in 1 Club, specifically for members and guests who get a hole in 1 on our course! Not only will you be initiated into the club, you will also be featured on our website! Our courses have an outstanding sense of community that we are always looking to expand.
Our App. For convenience, we offer an app that can be downloaded on your iPhone or Android. The app holds our calendar of events, our member and guest rates, tee times, as well as the daily weather. You can even book tee times over the phone and keep track of your scores on the course!