Spring is finally here, and with that comes "April showers", "May flowers", beautiful sunshine and most importantly- Golf! What does the golf fashion industry have in store for Spring 2016? Here are a few brands for you to watch out for this Spring.
2GG Apparel
For men, the spring/summer 2016 collection includes polo tops that feature bright colors and intricate designs. One of our favorite tops is the 'Boostie' polo, which has a traditional fit and has green, white and gray paneling. This majority of this fabric is polyester with 8% spandex. To stay fresh and dry on the course, the top has antimicrobial and moisture-wicking technology.
Iliac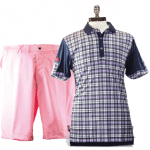 Bert LaMar has created a unique and trendsetting line of golf fashion with his Iliac line. When you wear Iliac, you are ensured to be sporting golf fashion that cannot be found elsewhere. GFW suggests the Wee Iceman polo. Named after Ben Hogan because he has been known to have played with "ice "in his veins. With clean lines, round collar and argyle design, the Wee Iceman offers an elegant, vintage style, perfect for the Spring. Matched perfectly with any polo, the Tour Shorts are designed to allow complete mobility and removes sweat molecules keeping you dry during the round. Look Good, Play Good is Iliac's motto, so dress to impress at www.iliacgolf.com
Bermuda Sands
"Classic comfort" and "effortless styling" is what makes Bermuda Sand's products stand out from the rest. Bermuda Sands XP line features a fine collection of rich textures and vibrant colors for both men and women. The line offers exceptional styling and attention that will make an easy transition from the golf course to the dining room. The Mens "Edge" polo is designed with 92% Microfiber Polyester and 8% Spandex giving you a great feeling on the course. This piece will soon become an essential in your wardrobe. Head over to www.bermudasandsapparel.com to check out more styles and lines. We promise you will not be disappointed.
Betenly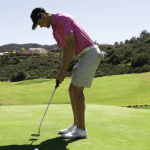 The wait is over, Masters Week is just around the (amen) corner and nobody is more excited than our friends at Betenly Golf. The long awaited SS16 Collection will launch officially at betenlygolf.com on the first day of the tournament. "It's exciting to see such a great response to our new product over the last couple months," says Vice President Joseph Puskarich.
Betenly Golf offers the best value in luxury-tech apparel. The SS16 Collection features bold, colorful polos with coordinating layering pieces, all made from premium technical fabrications. "Our approach is simple," states Puskarich, "create the highest quality products at reasonable prices."