Should Artifical Turfs Replace Traditional Fairways?
The job of millennials is to push the norm and question the standard quo.
So, in that case…why aren't more golf courses using synthetic turf yet?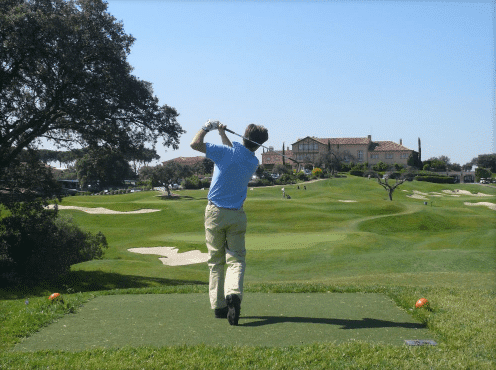 It may not work everywhere, but here is an idea.
The costs to install and maintain natural grass putting greens, tee boxes, and driving ranges for the typical golf club are very high.
Faced with water restrictions, noise ordinances, and the general attitude of people to be more environmentally-friendly, golf course operators are looking for alternatives.
Couple this with people's desire to play year round, and you can see why synthetic turf solutions are gaining in popularity with golf courses.
Places that have severe droughts, low budget courses or even courses that are having trouble growing real grass should think about this option.
The initial investment will be costly, however. Those small backyard putting greens that simulate a golf course can run you almost 5,000 dollars.
Also, because of the dark green color of the turf used for golf, the heat generated by the synthetic turf might prove to be unbearable for many players.
Could It Save Golf Courses Money?
Most golf courses have a maintenance crew that mows and rolls greens.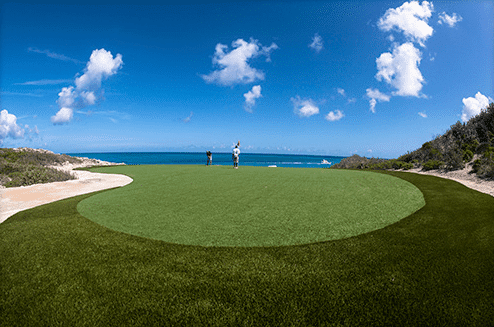 Using artificial turf would eliminate over half of them and you could sell and/or eliminate all of the huge equipment.
The only other problem would be learning how it would react. Balls hit in the fairway may bounce more and roll out a lot further.
However, I think the positives outweigh he negatives.
One huge positive is the water problem.
Last summer in the New England area there was a huge drought and most courses were yellow instead of green and a lot of courses suffered because of that. With synthetic turf, water is an afterthought.
Another huge positive would be the condition of the course.
From the second the snow melted in April, to the second the snow started falling in November, the course would be in ideal condition and there would be no dead spots of grass or even dirt spots. It would be like playing at Augusta every time out.
I'm not saying I want to see Pebble Beach rip up every inch of grass and put in turf, but for a local municipality of even courses out west that struggle with water supply, this may be a cool alternative.
And who knows, if a few courses do it, more may follow suit. Some courses have already started putting in turf on their tee boxes, maybe fairways are next.