back
Get Ready for the Dennis Golf App!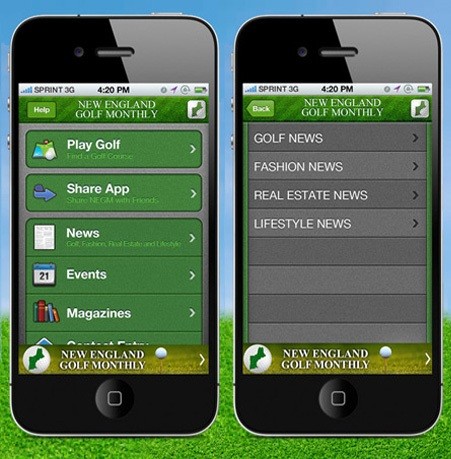 Winter will be busy for us here at Dennis Golf.  In collaboration with New England Golf Monthly, Dennis Golf will be developing its very own app, INCLUDING GPS, available for the upcoming golf season!  That means playing your round with GPS capability!  In the meantime, we at Dennis Golf highly recommend the use of the New England Golf Monthly App!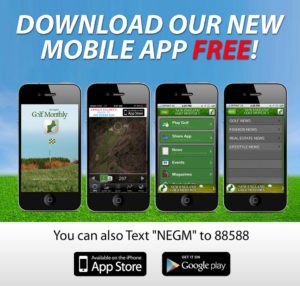 FEATURES INCLUDE:
■ Find, Contact and Play both the Dennis Pines and Dennis Highlands Golf Courses (along with other courses in New England of course!)
■ GPS Integration & Caddy Tip Videos
■ Keep Score & Track Statistics
■ Read the Magazines
■ Golf, Fashion, Real Estate & Lifestyle News feeds
■ Enter or Vote To Win Prizes from NEGM
■ Share on Facebook & Twitter
■ Weather Conditions
■ Deals from Courses, Resorts, Retail & More
■ Find Events to Play In
We can't wait to develop this new technology for you!  Golfing with Dennis Golf will never be the same!  Don't forget to like us on Facebook and follow us on Twitter for all the up-to-date information here at Dennis Golf!